Namaste
and welcome to the Tendi Sherpa Foundation website!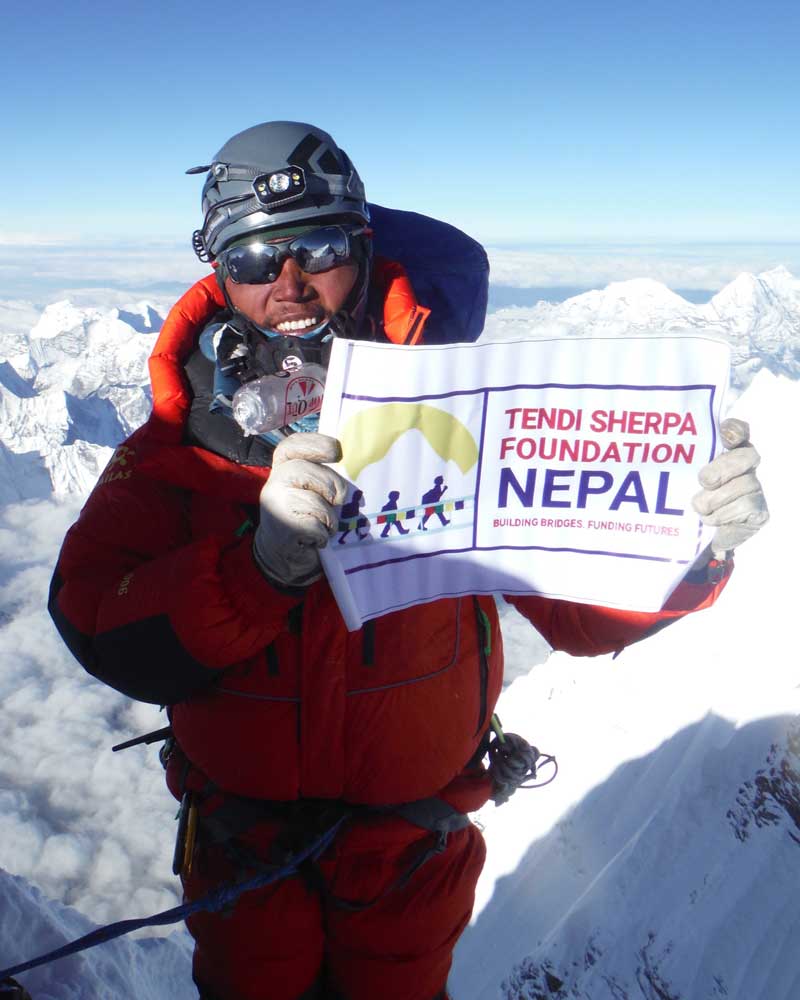 My name is Tendi Sherpa. I grew up in Saisima, a small village in the remote Khembalung valley in the far East of Nepal. At 13 years old, with no money and very little education, I travelled to Kathmandu to seek employment as a porter in the high mountains and now I am blessed to have climbed to the summit of Mount Everest many times.
During my time working in the mountains, I often thought about doing something for my village to make life there a little better than it was when I was a boy and I started to realise that, with the support of my clients and friends, perhaps I could do something to help.
All my previous experiences in life have led to the creation of the Tendi Sherpa Foundation. The aims of the Foundation reflect my hope and ambition to help the many remote areas of Nepal where there is little or no Government support or international aid. It is my dream that the Tendi Sherpa Foundation will be able to make life for poor children and destitute families much happier and better than they expected.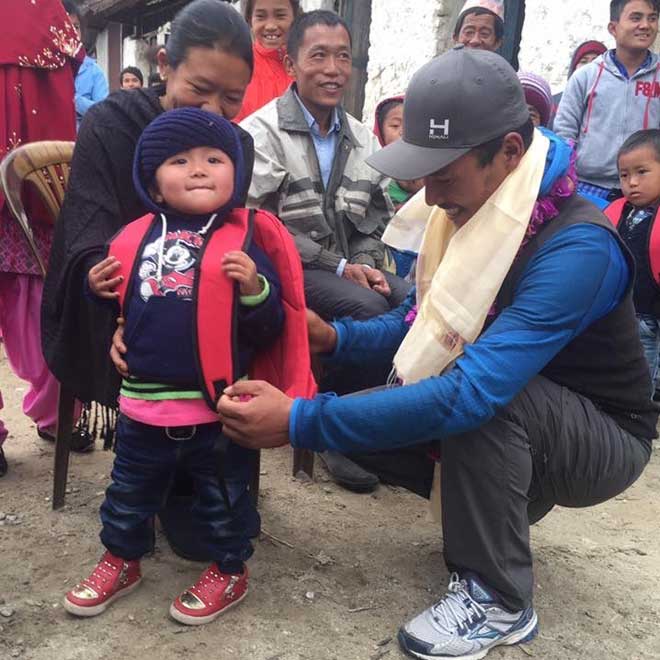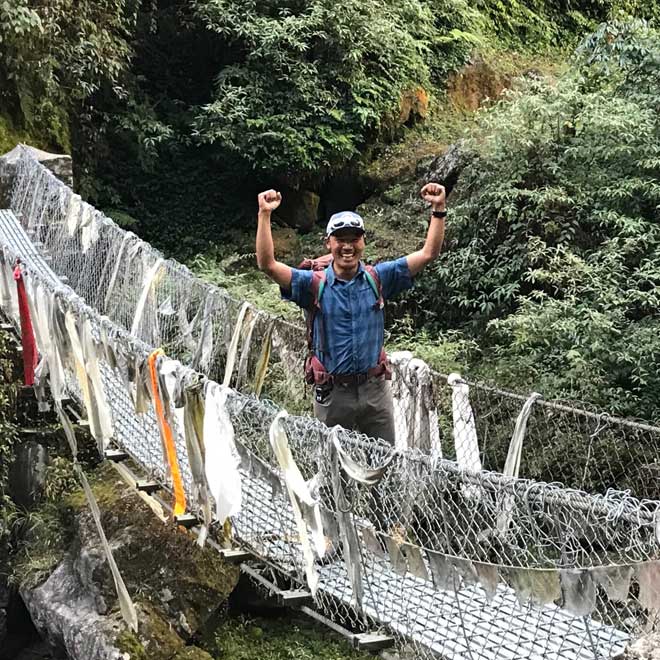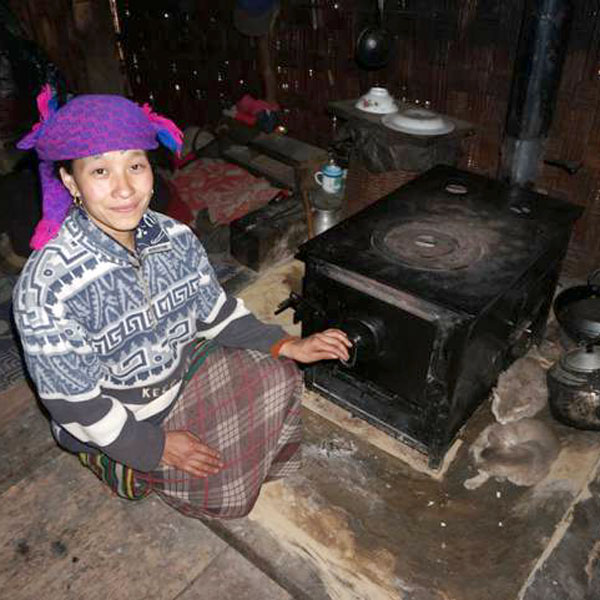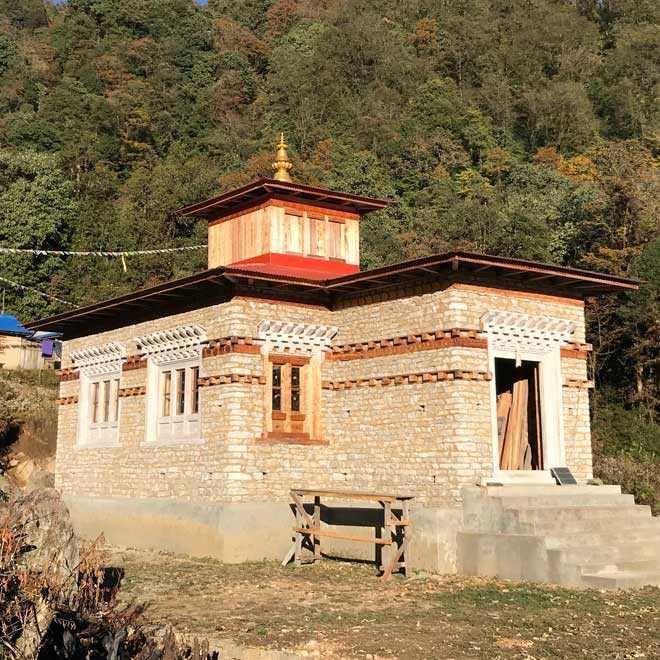 Tendi Sherpa and his Friends have…
Children with Scholarships
Smoke free ovens to replace open fires
New Community Centre & School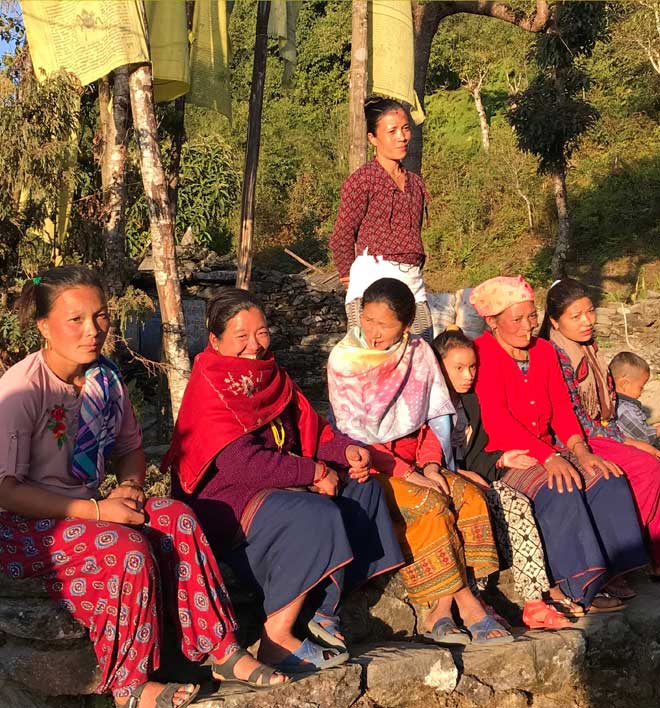 With your help, we can make a big difference to Nepal's remote communities…
By creating schools and building bridges to deliver education and safe travel, our goal is to bring much-needed help to communities where financial support is minimal or non-existent.
Our schools will fund futures by bringing education to children who are orphaned, children from destitute families, and older children who did not have the opportunity to go to school previously through lack of opportunity or financial support.
The bridges we build will give safe travel over the many dangerous river crossings in rural Nepal, thus improving access and communications.
All of these projects will deliver very many significant benefits to local communities.
Please help these children and these communities by joining Tendi as a Friend or on Trek – or simply make a donation. Your generosity is greatly appreciated. It will make a real difference.